Live
|
JAN
|
FEB
|
MAR
|
APR
|
MAY
|
JUNE
|
JULY
|
AUG
|
SEPT
|
OCT
|
NOV
|
DEC
|
INDIAN FOOTBALL NEWS (JANUARY 2022)
LEGENDARY INDIAN FOOTBALLER AND COACH SUBHASH BHOWMICK IS NO MORE AT AGE OF 72
22/01/2022
: The Legendary footballer and Coach, Subash Bhowmick passes away at a Hospital in South Kolkata this morning at 3.30am after a prolonged illness at the age of 72. Bhowmick was under Dialysis for the last three months had to admitted in the Hospital after he was infected by Covid.
Born in English Bazar, Malda in 1950, Subash Bhowmick joined East Bengal from a Kolkata 1st Division club Rajastan in the year 1969 and proved his class as a striker over the decades in the top two clubs of Indian football, East Bengal and Mohun Bagan. He was awarded the East Bengal 'Lifetime Achievement Award' in 2017.
Subhash Bhowmick was a PROLIFIC GOAL SCORER of Indian football. During his playing career, he represented two kolkata Giant Football Club East Bengal and Mohun Bagan. He also represented India in various international tournaments from 1970 to 1985.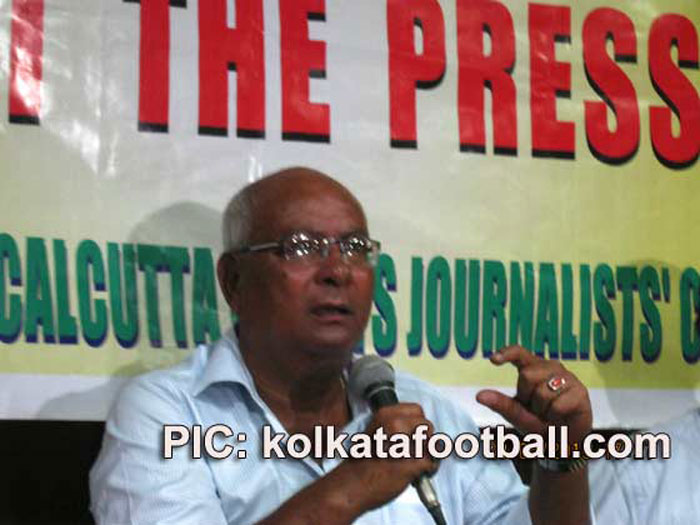 He was one of the team members of the East Bengal team which demolished Mohun Bagan 5-0 in the 1975 IFA Shield final at Calcutta Eden Garden. After the 1977-78 season, he returned to East Bengal and retired in 1979.
Subash Bhowmick was a successful Technical Director and coach who was responsible for East Bengal's LG Asean Club Cup in Jakarta in 2003. East Bengal won San Miguel Cup in Kathmandu in 2004, the National Football League in 2002-03 and 2003-04 under his leadership. East Bengal won Kolkata Football League from 2002-2004, IFA Shield in 2002, the Independence Day Cup in 2002, and the Durand Cup in 2002 under the guidence of Subash Bowmick.
Bhowmick worked as a Technical Director at Mohun Bagan, Mohammedan Sporting and Churchill Brothers of Goa. Churchill Brothers won I League in 2012-13 under his leadership. Mohun Bagan won Sikkim Gold Cup in 1992 under his coaching.
Full name : Subhash Bhowmick
Nick Name : Bhombol
Place of Birth : English Bazar, Malda in 1950
Position : Striker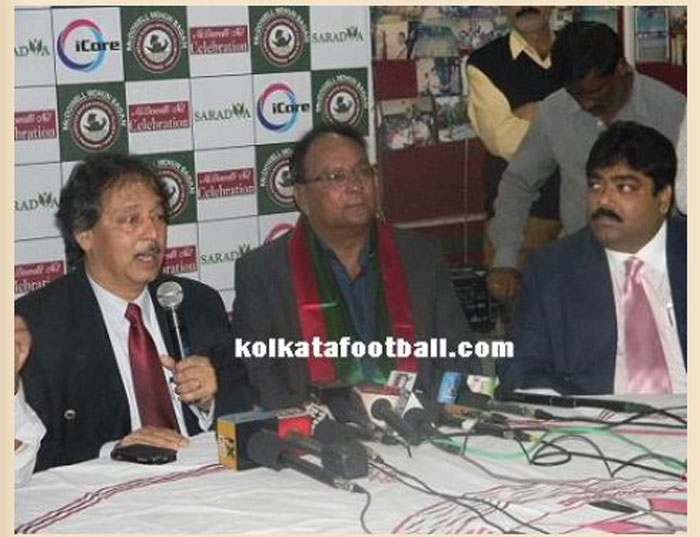 Senior career
1969–1970 : East Bengal (He joined East Bengal from Rajasthan Club at the age of 19 through then East Bengal Club Secretary Late Jyotish Chandra Guha. He scored his first Goal for East Bengal in the year 1969 against Aryan club. He also scored 83 goals in five years for East Bengal.)
1970–1973 : Mohun Bagan (He scored 82 Goals for Mohun Bagan )
1973–1976 : East Bengal
1976–1978 : Mohun Bagan
1978–1979 : East Bengal
During his tenure with East Bengal, Bhowmick scored 83 goals. He also missed a chance to score a hat-trick in the 1969 Rovers Cup final. 1973/74 season he was top scorer in IFA CFL (24 goals). His list of goals included 2 hattricks & strikes against foreign clubs like Pyongyang City FC
National team
1970–1985 : India (
The dynamic goalscorer, also represented for senior national team in 69 matches scored for 50 times. He scored in the Asian Games 1970 tournament he scored 8 goal in 24 games for India including a hattrick against phillipines in the Merdeka Cup
He also playd in 1974 Asian Games)
As East Bengal coach, Bhowmick has won 12 trophies, including the 2003 Asean Cup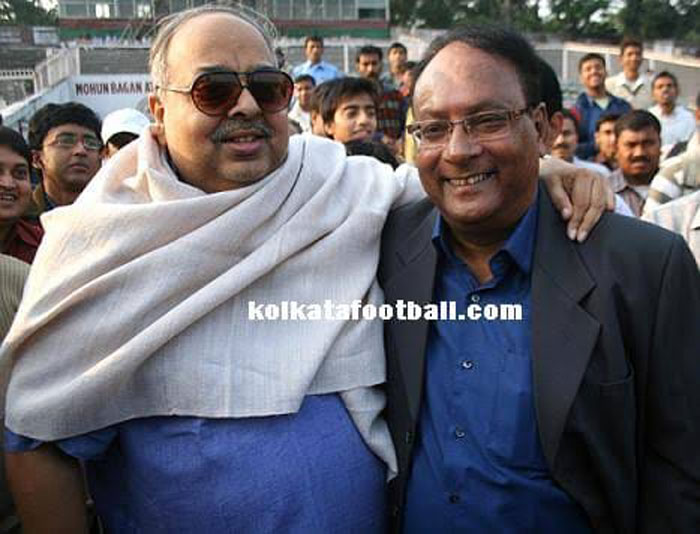 AS COACH
1979 : After hanging up his boots in 1979, he started coaching career with George Telegraph in 1986. Before joining coach of Mohun bagan in 1991, he coached Indian team in 1990 Presidents Gold Cup tournament in Dhaka.
1999–2000 : East Bengal
2002–2005 : East Bengal
2006-2007 : Mohammedan
2007–2008 : Salgaocar
2008–2009 : East Bengal
2010–2011 : Mohun Bagan
2012–2013 : Churchill Brothers
As a Player Subhash Bhowmick Won
Kolkata League (five times, 1973-76, 1978)
IFA Shield (six times, 1973-78)
Rovers Cup (eight times 1969–73, 1975–77)
Bordoloi Trophy (1976-77)
DCM Trophy (1973-74)
Federation Cup (1978)
Durand Cup (1977)
Darjeeling Gold Cup (1976)
Nagji Trophy (1978)
Bhowmick represented India in various tournaments. He was a member of the Indian football team that won the Bronze medal in the Asian Games in 1970. He also represented India in the Merdeka Cup and Pesta Sukan Tournament.
Subhash Bhowmick was a very successful coach of East Bengal Club during the 1999-2000 season. During his second stint as coach, the club won a multitude of trophies including back to back NFL titles in 2002-03 and 2003–04, apart from Kolkata Football League, Durand Cup and IFA Shield victories.
He coached Mohammedan Sporting Club during the 2006 season. In 2007, a relegation threatened Salgaocar SC appointed Subhash Bhowmick to be their technical director and remained as the Technical Director of the Goan outfit for the 2008 season also
In 2008-09 I-League, a relegation threatened East Bengal Club appointed Bhowmick as their coach. He was retained as coach for the 2009-10 season,