LIVE
|
PAST WINNERS
|
NEWS
|
FIXTURES
|
RESULT
|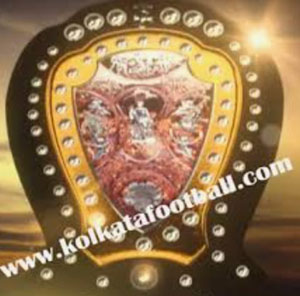 124th IFA SHIELD 2021-22 ( GROUP)
IFA SHIELD 2021- GEORGE TELEGRAPH
Goalkeepers
: Bhaskar Routh, Suryash Jaiswal, Ayan Roy.
Defenders
: Celestine Echezona Anyichie (c), Ashim Kumar Dey, Surajit Seal, Mohan Sarkar, Tuhin Das, Sourish Chowdhury, Balaram Mandi, Raja Bashfore, Sourendranath Biswas.
Midfielders
: Nabi Hossain Khan, Mahitosh Roy, Sougata Hansda, Souvik Ghoshal, Jhantu Prasad,
Wingers
: Goutam Das, Amarnath Baskey, Rathindranath Karmakar.
Forwards
: Theophilus Owutey Apoh, Srikumar Karjee, Souvik Kar.
HEAD COACH
: RANJAN BHATTACHARYYA
========
IFA SHIELD 2021- MOHAMMEDAN SC SQUAD
Goalkeepers
: Mithun Samanta, Zothanmawia, Kabir T.
Defenders
: Safiul Rahaman, Lalramchullova, Shaher Shaheen, Asheer Akhtar, Sujit Sadhu, Arijeet Singh, Manoj Mohammad, Lalramhmunmawia.
Midfielders
: Nikola Stojanovic, Milan Singh, Malsawmzuala, William, Firoj Ali.
Wingers
: Sk Faiaz, Yumnam Gopi Singh, Brandon Vanlalremdika, Faisal Ali.
Forwards
: Marcus Joseph, Jaskaranpreet Singh, Azharuddin Mallick.
HEAD COACH
: Andrey Chernyshov ( RUSSIA)
HYDERABAD FC-B IFA SHIELD 2021 SQUAD BELOW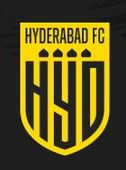 Goalkeepers
: Aman Kumar Sahani, Rewang Dorjee Lepcha, Abhinav Mulagada.
Defenders
: Amritpal Singh, Paogoumang Singdon, Dipu Halder, Md Safique Ahmed, Md Rafi, Deep Samanta, Jeremy Zohminghlua
Midfielders
: Koustav Dutta, Suhit Chhetry, Crespo Vanlalhriatpuia, Abijith P A, Amosa Lalnundanga, Lalchungnunga Chhangte, Lalrintluanga, R Swapana Jeevan R T
Forwards
: Ishan Dey, Arun Kabrabam, Joseph Sunny, Rohlupuia
OFFICIALS
: Shameel Chembakath (Head Coach)
Joel Prabhakar (Goalkeeper Coach)
Vinu Varghese (Physiotherapist)
Nithin Mohan (Team Manager)
GOKULAM KERALA IFA SHIELD 2021 SQUAD BELOW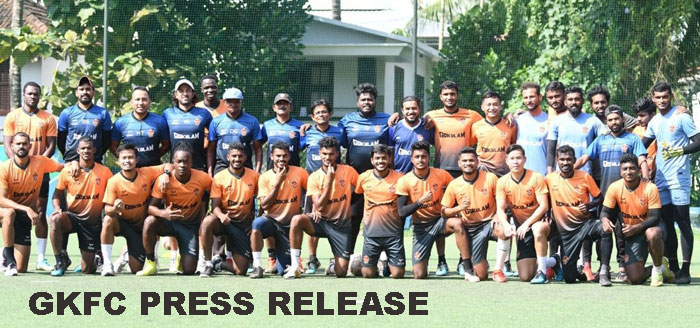 Goalkeepers
: Rakshit Dagar, PA Ajmal, Vigneshwaran Baskharan
Defenders
: Bouba Aminou, Shahajas Thekkan, Muhammed Uvais, Mohammed Jasim, Deepak Singh, Alex Saji
Midfielders
: Rishad, Abhijith, Emil Benny, Gifty Gracious, Sharif Mukhammad (Captain), Zodingliana, Jithin MS, Sourav
Forwards
: Rahim Osumanu, Emmanuel Jeremiah Otu Ajah, Thahir Zaman, Beneston Barretto, Ronald Singh
124TH EDITION OF IFA SHEILD WILL START FROM 24TH NOVEMBER
11.11.21: The historic 124th edition of IFA Sheild will kick off on and from the 24th November when Indian Arrows will face against Real Kashmir FC at East Bengal ground . The tournament will be played in two phases. The teams are divided in four Groups at the priliminary stages. The top teams from the each Group will be qualified to play in the quarter final stages in the final phase of the tournament.
The Groups are as follows:
Group A: Real Kashmir, Indian Arrows, Calcutta Customs.
Group B: Hydereabad FC, Aryan Club, Peerless FC.
Group C: Gokulam Kerala FC, BSS Sporting Club, Khidirpur FC
. Group D: Sreenidhi FC, Southern Samity, Bhowanipur Club.
The matches of the Group League will be played at East Bengal/Aryan ground, Kalyani Municipal stadium and Naihati stadium. It is likely that the top four leams of the Kolkata CFL Mohammedan Sporting Club, George Telegraph, United Sports Club and Raileway FC will going to play directly from the quarter final stages.