LIVE
|
NEWS/TEAMS
|
FIXTURE
|
RESULT (ALL)
|
MSC (DETAILS)
|
TABLE
|
STAT
|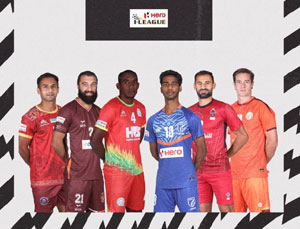 HERO I-LEAGUE RESULTS - 2021-22
PIC- AIFF PRESS RELEASE
MATCH-6 : 27.12.21 : MOHAMMEDAN SC
2-1
SUDEVA FC (NAIHATI - 90+3': FT)
MSC
: SK. Faiaz 12', Marcus Joseph 52'
SFC
: Abhijit Sarkar (Sub) 90+2'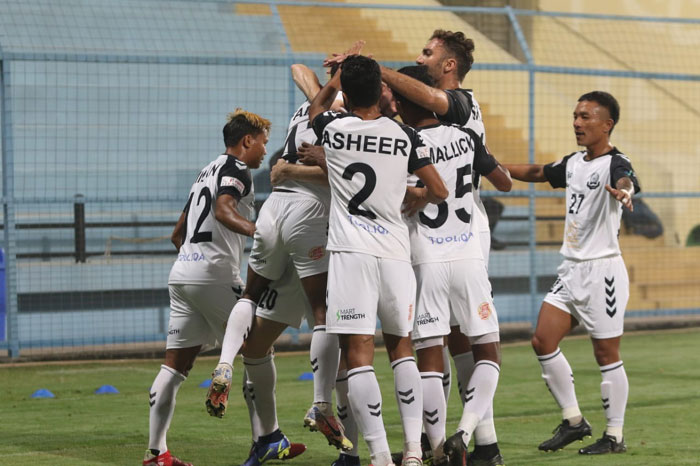 MSC
: T Mawia (GK), Manoj Mohammed, Shaheer Shaheen, Asheer Akhter, Lalramchullova, Brandon Vanlalremdika, Nikola Stojanovic (c), Milan Singh, Sk Faiaz, Marcus Joseph, Azharuddin Mallick
SFC
: Jha (GK); Sukhandeep, Vanlalzuidika (c), Ruatkima, Rai; Liansanga, Souvik, William; Akbar, Kharpan, Lawmna.
12':
GOALLLLLLLLLLLLLLLLLLLLLLLl
1-0 for Mohammedan SC. Milan Singh's cross went to Nikola and Sk Faiaz's brilliant header finds the net from Nokila's pass in box.
MATCH-4 : 27.12.21 : NEROCA FC
3-2
SREENIDI DECCAN FC (NAIHATI - FT)
NFC
: Sergio Mendiguchia 16', 22', 50'
SDFC
:Girik Khosla 41', David Castaneda 59'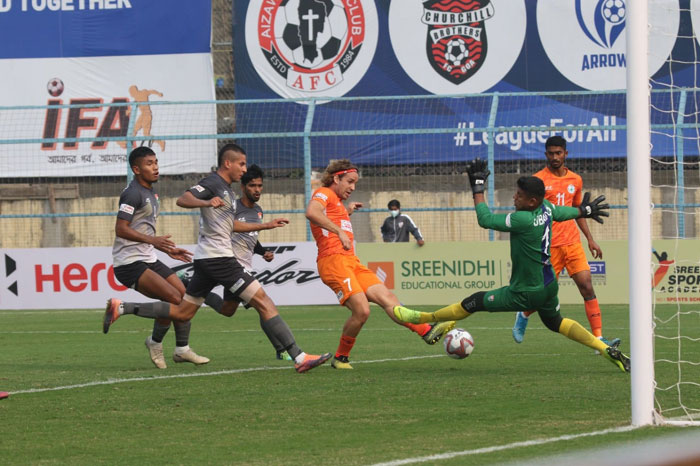 NFC
: Dhas (GK) (c); Abdul, Manjit, Mang, Dhananjoy; Jiteshwor, Kdouh, Juan Mera; Sweden, Mendiguchia, Khaiminthang.
SDFC
: Ubaid (GK); Chungnunga, Dinesh (c), Awal; Romawia, Phalguni, Maya, Boopathi; Mabiaa, Castaneda, Khosla.
MATCH-5 : 27.12.21 : REAL KASHMIR FC
3-2
AIZAWL FC (KALYANI - FT)
RKFC
: Tiago Adan 8', 45'+2', Mason Robertson 66'
AFC
: Lalthakima Ralte 39', Ramhlunchhunga 86'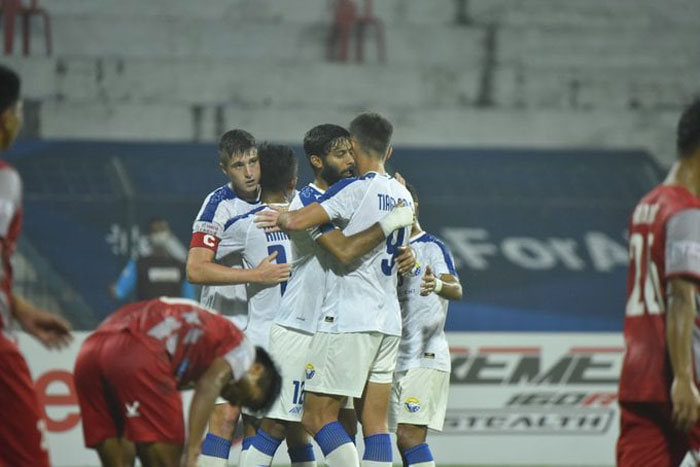 RKFC
: Bilal (GK); Prakash, Robertson (c), Kimkima, Abhash; Ganai, Shirodkar, Thoi Singh, Shahnawaz, Surchandra; Tiago.
AFC
: Muansanga (GK); Buanga, Thakima, Nghenga, Felkima; Ayush, MS Tluanga (c), Joseph; Remchunga, Liansanga, Chhunga
MATCH-3 : 26.12.21 : RAJASTHAN UNITED FC
0-2
ROUNDGLASS PUNJAB FC (KALYANI - FT)
RPFC
: Kurtis Gurthrie 26', Aphaoba Singh 90'
RUFC
: Vishal Joon, Abhishek Ambekar, Shilton D'Silva, Anil Chawan, Akeem Akioye, Shrenyash Choudhary, Gurmukh Singh, Harmanjot Singh, Nikum Gyanar
RPFC
: Lalthuammawia Ralte, Lalchhuanmawia Fanai, Gurtej Singh, Bikash Yumnum, Rino Anto, Suranjit Singh, Sankar Sampingiraj, Joseba Beitia, Ashish Jha, Kurtis Gurthrie, Travis Major
(
Rajasthan United fielded 9 players in the pitch, as players signed after August 31 are not allowed to play before January Transfer window.
)
MATCH-2 : 26.12.21 : GOKULAM KERALA FC
1-0
CHURCHILL BROTHERS (KALYANI - FT)
GKFC
: Sharif Mukhammad 15'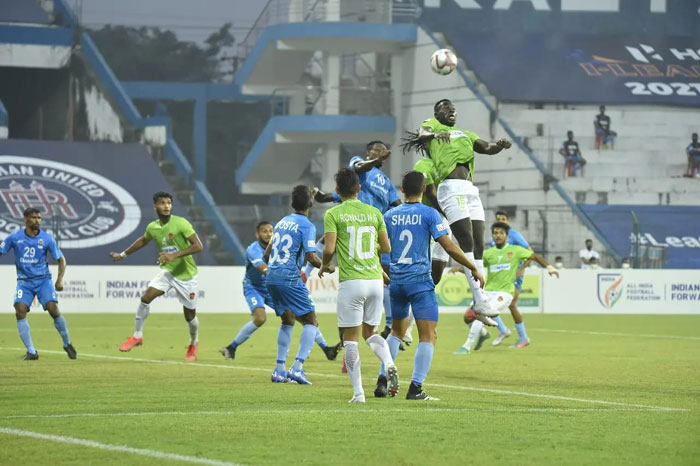 GKFC
: Dagar (GK); Pawan, Saji, Aminou, Uvais; Sharif (c), Benny, Zaman; Jithin, Ronald, Rahim
CB
: Shilton (GK); Gogou, Shadi, Vikas, Clemente; Guilherme, Kinglsee, Costa, Miranda; Sylla, Ikechukwu
MATCH-1 : 26.12.21 : TRAU FC
0-0
INDIAN ARROWS (MB - FT)
RED CARD
: Sajad Parray 89'(Indian Arrows)
TRAU
: Amrit Gope, Md Fayazuddin, Roshan Singh, Helder Lobato, Naresh Singh, Roger Khuman, Kishan Singh, Netrajit Singh, Krishnanda Singh, Akobir Turaev, Joseph Olaleye
IA
: Ahan Prakash, Sajad Parray, Leewan Castanha, Halen Nongtdu, Amandeep, Taison Singh, Harsh Patre, Vibin Mohanan, Sibajit Singh, Sunder Gogoi, Satendra Singh.