----- REFRESH PAGE
||
SCROLL BELOW
EFL TO START FROM 17TH JUNE
28.5.20:
The Premier League will going to restart on 17th June as Manchester City will face the challange of Arsenal,while Aston Villa will play against Sheffield United.
Though the final fixture is yet to be released. It is expected that the final fixture will be published between 19th and 21st of June. There are still 92 matches to be played in the current years competetion.
Liverpool is currently at the pole position of the EPL table with 82 points from 29 matches as Manchester City is following them with 57 points from 28 matches.
THE FIRST FIVE TEAMS IN EPL:
1. LIVERPOOL: 82 points from 29 matches
2. MANCHESTER CITY: 57 points from 28 matches.
3. LEICESTER CITY: 53 points from 29 matches.
4. CHELSEA: 48 points from 29 matches.
5. MANCHESTER UNITED: 45 points from 29 matches.
All games are to be played behind closed doors, organisers want fans to have access to every game. As such, no two matches will be played simultaneously in what has been dubbed a 'World Cup-style' event.

LA LIGA TO START FROM 8TH JUNE
23.5.20:
Football to start at Spain as prime minister, Pedro Sánchez, has given the permission for football from 8th of June, allowing La Liga to go ahead with plans to restart the first division with the Seville derby on 12 June. A formal announcement on the date of the return to competition will be made by the league's president, Javier Tebas, in the next couple of days.
In his statement Pedro Sánchez said, "worst has passed" and that Spain was now at "the end of the tunnel.The time has come to recover some of the activities that were suspended," Sanchez added, "I want to inform you that, in agreement with the CSD [the sports council] and the ministry of health, the government has given the Spanish professional league the green light to return to playing."
Bercelona are currently the league leaders with 27 points from 18 matches as Real Mardid following them with 27 points from 16 matches. Though these two teams are at identical points but Barcelona had a better goal advantage(32) than Real Mardid (30)till now.
VIKRAM PRATAP JOINS MUMBAI CITY
23.5.20:
Mumbai City FC finally wins the deal when they are sucessful in signing Vikram Pratap Singh in their favour. Vikram Pratap who was a product of Chandigar Football Academy and Indian Arrows had a good season in I League as well as in international arena. East Bengal and some ISL franchisee are in a target to sign the young talented footballer for the last few weeks. This is indeed a good deal won by Mumbai City FC.

ODISHA FC ANNOUNCED THEIR FIRST SIGNING TODAY, CHURCHILL BROTHERS RENEWED TWO CONTRACTS
22.05.20:
Odisha FC confirmed the signing of 21 year old attacking midfielder Samuel Lalmuanpuia for the upcoming season.
Samuel played for Kerala Blasters last season later joined Punjab FC on loan. Started his career at Shillong Lajong, Samuel player their for 4 seasons.
Churchill Brothers SC have extended the contracts of Lamgoulen Gou Hangshing and Suresh Meitei for two years with the option of extending for one more year.

EAST BENGAL CONFIRMED THE JOINING OF VINEETH & RINO
18.05.20:
East Bengal Club announced the signings of C. K. Vineeth from Jamshedpur FC, Rino Anto from Bengaluru FC, Vikas Saini from Mohammedan Sporting, Anil Chavan from ATK and Pritam Singh from Neroca FC.
Earlier East Bengal Club confirmd the signing of Milan Singh from NorthEast United FC, Md Rafique from Mumbai City FC, Eugeneson Lyngdoh from Bengaluru FC, Lalram Chullova from Mohun Bagan, Mohammed Irshad from Gokulam Kerala FC, Keegan Pereira from Jamshedpur FC, Girik Khosla from Punjab FC, Sankar Roy from Mohun Bagan, Bikash Jairu from Jamshedpur FC, Cavin Lobo from Punjab FC and Sehnaj Singh from ATK. They also renewed the contract of goal keeper Mirshad.

FIFA FOUNDATION TO ORGANISE FOOTBALL MATCH TO COMBAT AGAINST COVID-19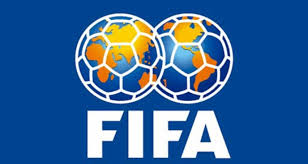 18.5.20:
The FIFA Foundation will organise its first-ever official football match to raise funds for Access to COVID-19 Tools (ACT), a global collaboration to accelerate the development, production and equitable global access to new coronavirus essential health technologies, including diagnostics, therapeutics and vaccines.
The president of FIFA Gianni Infantino said, "It is our responsibility to demonstrate solidarity and continue to do everything we can to participate and support the efforts in the combat against the pandemic. We have been active in raising awareness via several other campaigns, and FIFA has also contributed financially to this cause, but now we commit ourselves to organise this global fundraising event when the health situation permits, even if this is only in some months' time."
The FIFA Foundation intends to take the opportunity of hosting the match to widen the reach of football beyond the traditional sporting network and into wider society to help support efforts at tackling the coronavirus.
The CEO of FIFA Foundation, Youri Djorkaeff in a press statement said, "Various scenarios and plans are currently under consideration, all of which are in line with health and other relevant guidelines from respective governments and international organisations. He added, "Details of this unique event, including the location, date, participants and format will be announced by the FIFA Foundation in due course.

VIJAYAN INTERACTS IN THE GOKULAM KERALA'S AFC GRASSROOT FESTIVAL
17.5.20
The online AFC Grassroot Festival organised by Gokulam Kerala FC got an outstanding response as about 100 kids took part in the webinar on Sunday. The kids got an opportunity to interact with chief guest IM Vijayan as he patiently answered all the queries during the two-hour-long festival.
"It is great to see Gokulam Kerala FC conducting such workshops during lockdown. Football will comeback strongly after this pandemic," said the legendary footballer in the grassroot festival.
He also replied to an array of questions including as his memorable match and his life as a professional footballer. "Though I have several memorable matches, I still relive the Scissors Cup held in Kozhikode. The Scissor's Cut goal I scored in the match against Peerless FC is something special for me," he reminisced during the interaction.
He also gave several suggestions for the kids on the questions about how to become a professional footballer.
The AFC Grassroot Festival was also attended by GKFC coaches, who spoke on different aspects of the sport. While Matt Ward from UK asked the kids to dream and work towards their goal, Simone Quintieri showed football skills to the kids. The other foreign coaches, who took part in the grassroot festival along with GKFC academy coaches, were Leigh Robinson (UK), and James Mcaloon (UK).
GKFC fitness trainer Djair Miranda Garcia, CEO Ashok Kumar, and Technical Director Bino George also were present in the online festival.